Co-designing mental health social innovations in London-Middlesex


Did you know that more than 6.7 million Canadians are presently living with a mental health disorder? Mental health is a significant concern for Canadians, particularly the youth, as they frequently emerge early in life. Roughly one-third of young adults in Canada (aged 20 to 29) experience a mental illness in a given year. Evidently, the demand for timely mental health services in Canada is at an all time high, and unfortunately, the system and those providing services are under massive pressure because of it. 
This plight has challenged us, the MINDS team at Lawson Health Research Institute, to rethink how we approach mental health care – not only for patients, but also for those providing it. Achieving mental health and wellbeing for all is what inspired the inception of the first social innovation lab in Canada aimed at addressing the complex mental health system challenges evident in the community.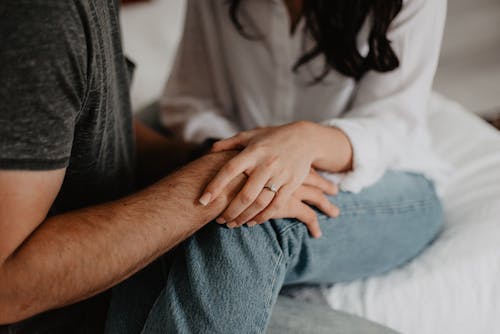 The Mental Health INcubator for Disruptive Solutions (MINDS), which began in 2018, has now engaged approximately 150 youth and provided them with access to a range of mental health and community support resources via 9 prototypes made with and for youth. Innovations, such as self-awareness tools, training modules, and educational resources, were stewarded to help youth manage their mental health and tackle the issues identified by them as being paramount to their wellbeing. 
Building on this success, the MINDS team is now excited to present MINDS 2.0, which is focused on addressing the needs of people experiencing complex and severe forms of mental ill-health, such as schizophrenia, bipolar disorder and co-morbid substance use disorders. This iteration is co-led by MINDS and the Global MINDS Collective (a Canadian-federally registered charity that catalyzes mindful social innovators to foster self- and system- transformations for global mental health & well-being). While the previous iteration worked specifically with  transitional aged youth between the ages of 16 to 25 years, MINDS 2.0 will extend to working with young and emerging adults, who increasingly face vulnerability and marginalization, such as homelessness and social isolation. Moreover, they are at a higher risk of developing complex mental health disorders.
Traditional approaches to care typically do not include people with lived experience in designing and evaluating pathways to their mental health and wellbeing. However, at all levels of MINDS 2.0, they will be meaningfully engaged as experts of their own experience and co-drivers of change. Through the Mindful Social Innovation Training Program (Stream 1) and Prototyping Priority Complex Challenges Events (Stream 2), the aim is to bring people from diverse backgrounds together to connect with each other and share their lived experiences, in order to gain a better understanding of mental health issues. 
Mindful Social Innovation Training Program (Stream 1)

The MSI Training Program for hospital and community mental health professionals will focus on how local mental health providers and leaders from diverse sectors can effectively engage people with lived experiences (PWLE), their supporters, and other system stakeholders to tackle complex and severe mental health challenges facing young and emerging adults in the London-Middlesex region.



Prototyping Priority Complex Challenges (Stream 2)

The MINDS 2.0 Team will engage passionate and motivated people with lived experiences (PWLE) from marginalized, racialized and/or stigmatized communities to develop solutions for priority complex challenges. This will be done through ideating, prototyping, testing, and evaluating systems solutions using mindful social innovation approaches. MSI Imaginarium style events will connect and create a space for teams to create a functional prototype to address the priority complex challenge. Selected teams will be provided with the support needed to implement their solution.

These two streams will support the creation, implementation, and evaluation of solutions, as well as ongoing learning activities to reinforce the social innovation process. Our participants, who range from community leaders to practitioners to organization reps, will undergo capacity building opportunities that will maximize their potential to co-design meaningful and sustainable innovations with and for people with complex mental ill-health.
Overall, the goal of MINDS 2.0 is to…
Build deep and intentional collaborations with racialized and marginalized communities,


Engage diverse experts and stakeholders in the user-centered systems and design thinking process, with an intentional and highlighted focus on the accounts of people with lived experiences themselves,


Collectively create mental health system solutions to challenges that the communities themselves prioritize and are truly accessible and effective for these groups, and


Create system innovation spaces that are inclusive, empowering and integrate capacity building and networking opportunities. 



MINDS 2.0 will revolutionize how we approach mental health challenges by engaging community members with the necessary tools, connections and resources to take care of themselves and their neighbours, so that all can live with flourishing mental health and wellbeing.
If you'd like to learn more or contribute to this work, please reach out to Shara Thomas via email (shara.thomas@sjhc.london.on.ca) or use our contact form.
References
http://www.mentalhealthcommission.ca/English/node/5020